This week I received an email from my reader with question about difference between NetBackup Auto Image Replication (AIR) and Replication Director. I already wrote some posts about these NetBackup features:
and also I described when to use Auto Image Replication (AIR). However I decided to write this post to show main difference between AIR and Replication Director.
Just for quick reminder:
Replication Director is a feature using an Open Storage plug-in on the media server to communicate with the disk array (through the storage server) and manage hardware snapshots. It means that we can replicate snapshots between arrays and then duplicating those snapshots to tape/disk via NetBackup policies.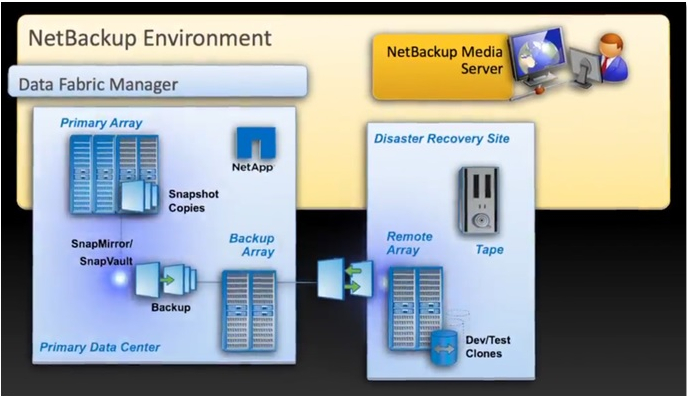 NetBackup Auto Image Replication (AIR) allows to replicate backups that are generated in one NetBackup domain to storage in one or more target NetBackup domains. AIR is based on deduplication (MSDP or OST compatible vendor).
The main "high level" difference:
NetBackup AIR requires at least two NBU domains, but Replication Director is designed for one domain.
AIR is based on media server deduplication, Replication Director does not focus on deduplication but on array snapshots/replication and vendor specific license is required.
Both features are based on Storage Lifecycle Policies (SLPs), however there are some difference as AIR requires Import operation in the second NBU domain. Replication Director requires Snapshot operation.
When to use NetBackup Replication Director?
NetBackup Replication Director is a good DR solution when we have two locations (one NBU domain) with arrays (the same vendor) in each and we would like to have policies to manage all backups and replications between them - everything from one console.
Currently NetBackup Replication can be configured only for NetApp/EMC arrays and some OS/file systems. Always check the compatibility list to make sure that your storage is supported.