Yesterday, Eric Siebert from vSphere-land.com started annual voting for the best VMware & Virtualization blogs (Top vBlog).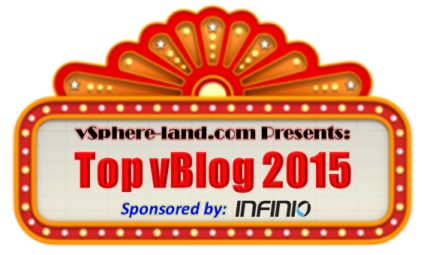 This year the content is sponsored by Infinio and it's available on this site: http://info.infinio.com/topvblog2015
You can vote (please click here) for your top 10 favorite VMware & virtualization blogs and  also rank them in your order of preference after you pick your 10.
My blog can be found in the following categories: 🙂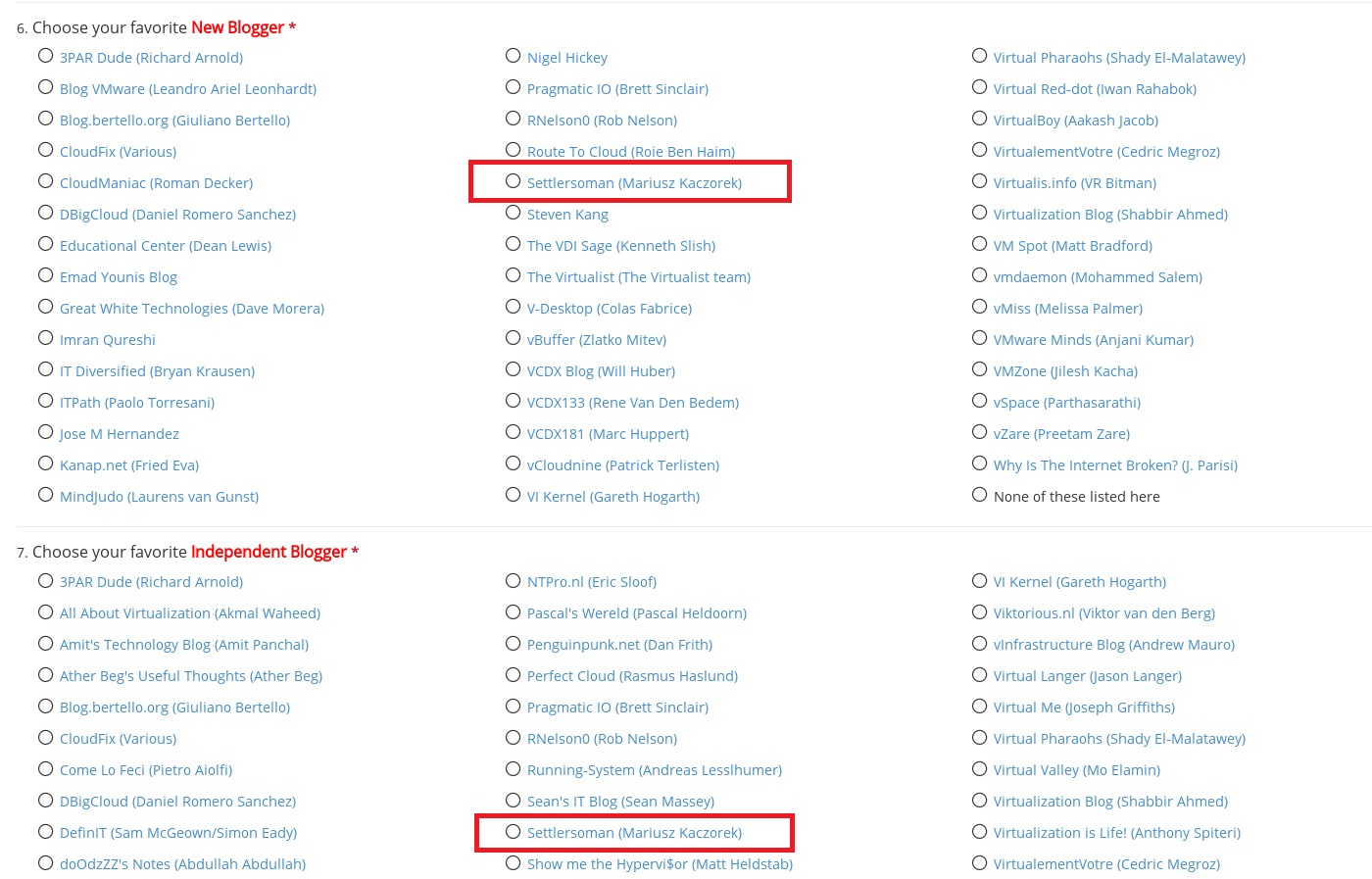 If you think that my blog is interesting and worth reading, your vote would be highly appreciated! 🙂 To vote, please click here. Thank you!