The high performance and security of infrastructure are the most important areas that IT administrators and engineers should care about. Fortunately day by day we can use new tools which help us to achieve it.
In this article I will briefly describe  tools which can be used e.g. to measure storage performance in a virtual environment and to help diagnose storage performance concerns. The tools are:
VMware I/O Analyzer
VMware VMmark
VMware Operations Manager (vCOps).
VMware I/O Analyzer
I/O Analyzer is distributed (free) as a virtual appliance, downloadable from VMware (https://labs.vmware.com/flings/io-analyzer). One I/O Analyzer virtual appliance, called a controller VM, is used to configure the environment, initiate tests, and view results. I/O Analyzer can use Iometer (www.iometer.org) to generate synthetic I/O loads or a trace replay tool to deploy real application workloads.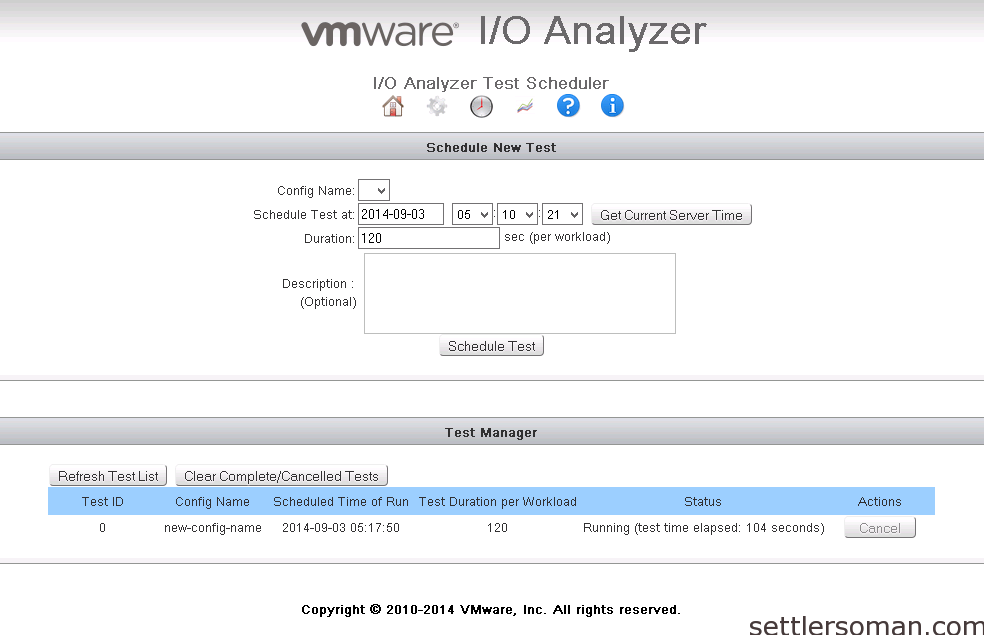 I/O Analyzer uses also ESXTOP (tool provides a real-time viewof ESX Server worlds):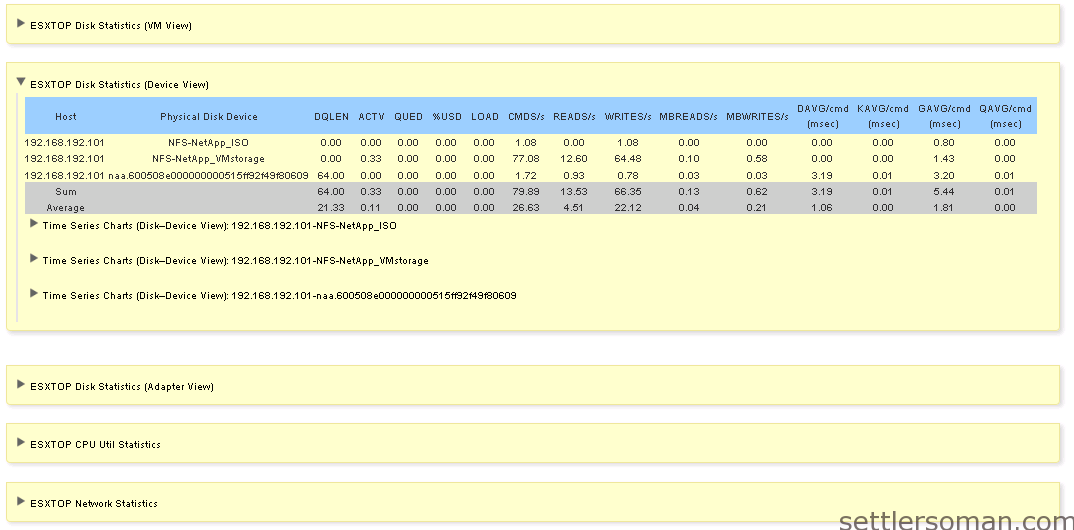 VMware VMmark

VMmark 2.5 (free) generates a realistic measure of platform performance by incorporating a variety of platform-level workloads in addition to traditional application-level workloads. The following workloads:
Mail server (the current guide is based on Exchange 2007)
Standby system
Web 2.0 load simulation
E-Commerce simulation
are used to generate a realistic measure of virtualization.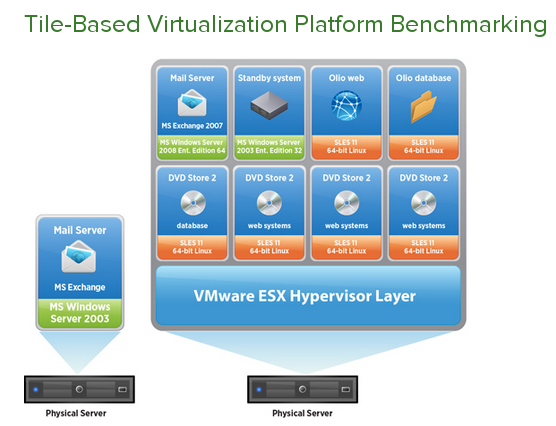 There are three test types available:
Performance only
Performance with Server Power
Performance with Server and Storage Power
VMware Operations Manager
VMware Operations Manager is a solution (free or paid, depends on functionality) for reactive and proactive monitoring of infrastructure (not only virtual!). This is really a big software that I will try to show in the next article.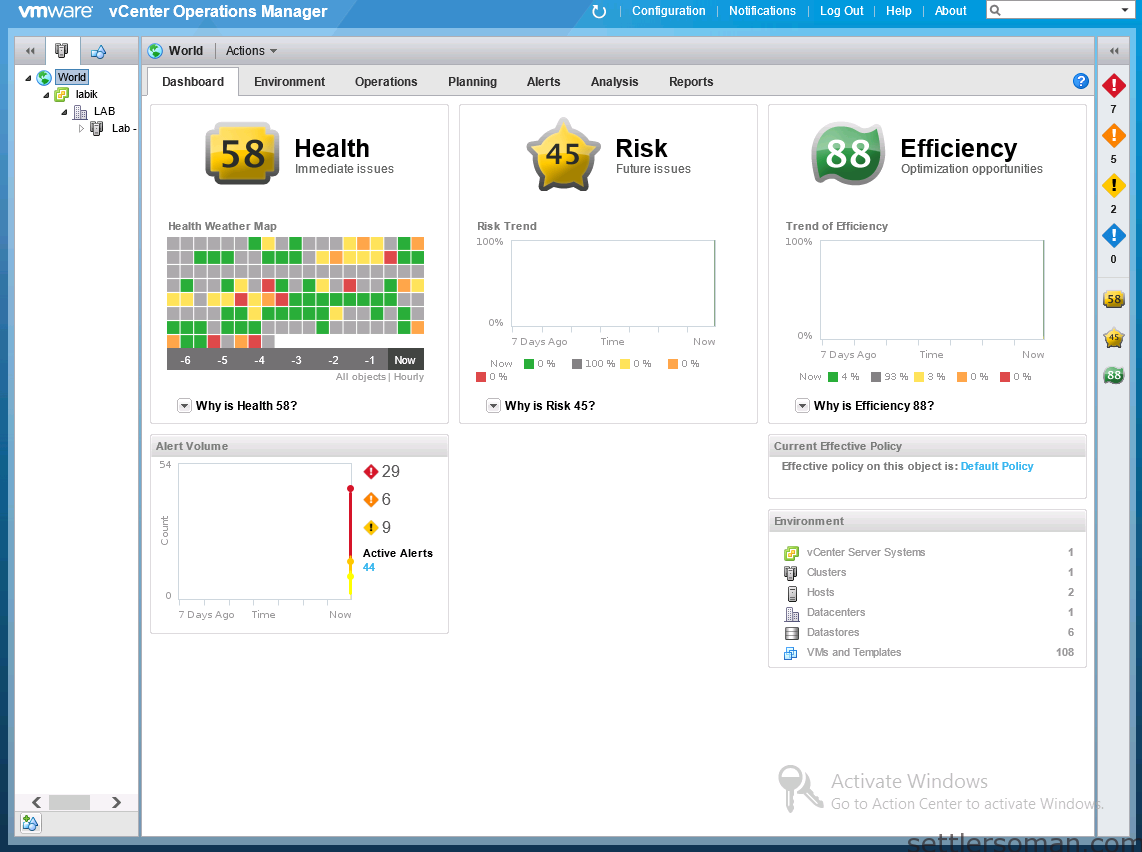 It monitors CPU, Network, Storage and Memory. The following screenshot presents health statistics of NetApp datastore.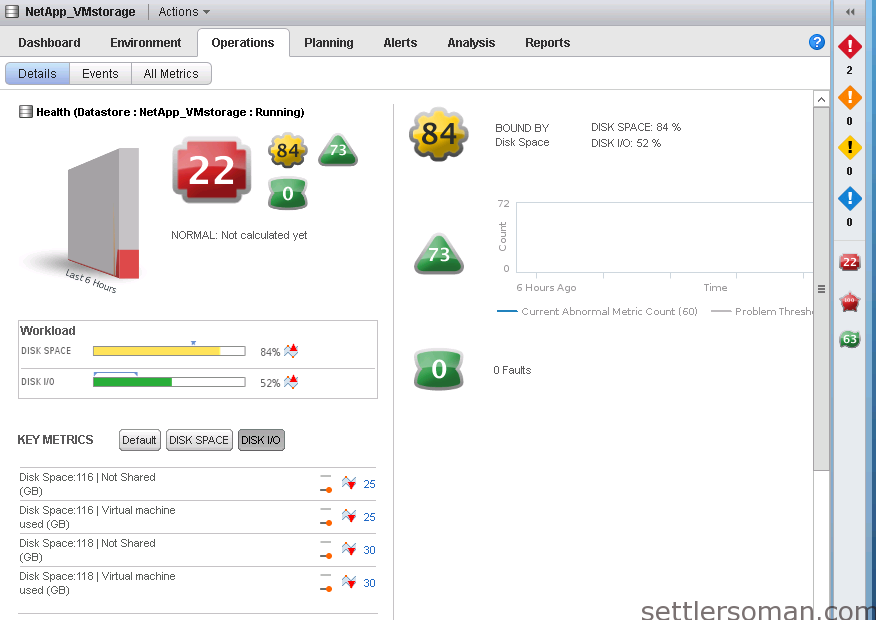 Depending on VMware Operations Manager version, you can install additional software fully integrated with it:
VMware Infrastructure Navigator -  automatically discovers application services, visualizes relationships and maps dependencies of applications on virtualized compute, storage and network resources.
VMware Configuration Manager - automates configuration and compliance management across virtual, physical and cloud environments
VMware vCenter Log Insight - real-time log management and log analysis
Note: vCenter Operations Management Suite is supported by VMware, whereas I/O Analyzer and VMware VMmark are not supported by VMware.