VMware has announced the new VMware Certification roadmap.  VMware Certified Implementation Expert (VCIX) replaces the current VMware Certified Advanced Professional (VCAP) level: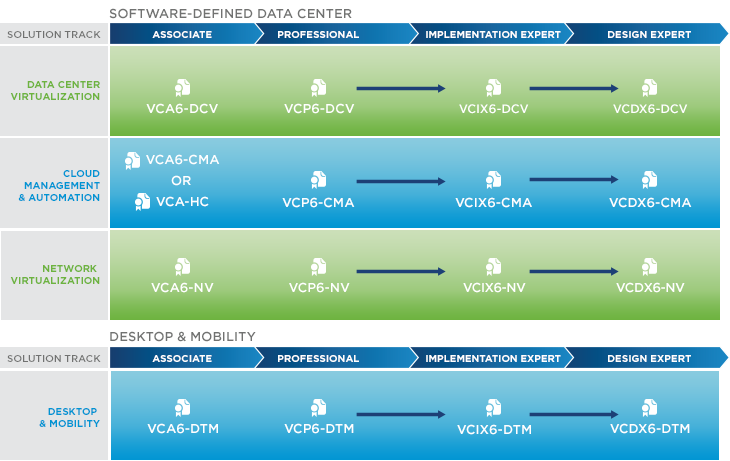 VCIX certification is comprised of two separate exams – one focused on Administration and one focused on Design
The VCIX Design exam will be available at more PearsonVue testing locations
VCIX Design exams have been shortened from 4 to 2 hours. The decreased time does not reflect ease of the exam, but is the result of the exam focusing on new topics only and does not include those covered by prior exams
Elite status for candidates who complete multiple VCIX certifications
Update December 2015: VCAP back! If you pass both exam (two VCAPs) you will receive VCIX.