Virtual Storage Console 5 for VMware vSphere software is a single vCenter Server plug-in that enables you to manage complete virtual machine end-to-end lifecycles in VMware environments using NetApp storage systems.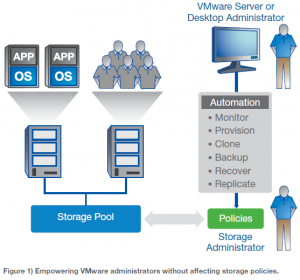 VSC integrates  with the VMware vSphere Web Client and enables you to use single sign-on (SSO) services. In addition, the VSC Summary page enables you to quickly check the overall status of your vSphere environment.
Main features
By running VSC, you can perform tasks such as the following:
Manage storage and configure the ESX host
VSC checks and sets the ESX or ESXi host multipathing and HBA timeout settings that enable proper behavior with NetApp storage systems.
Create storage capability profiles and set alarms
You can use VASA Provider to set up storage capability profiles that define service-level objectives (SLOs) and associate them with different storage capabilities, such as disk type, high availability, disaster recovery, performance features, deduplication, and space efficiency.

Provision datastores and clone virtual machines
Ease provisioning new datastores from your storage systems and mount them to your ESXi hosts in one simple workflow. Through a simple right -click menu, we automate many of the steps for you with full support for NFS, iSCSI, and FC/FCoE.
Perform online alignments and migrate virtual machines individually and in groups into new or existing datastores
Migrate virtual machines to another datastore
Align I/O of misaligned virtual machines non-disruptively - performs an online alignment by non-disruptively migrating the misaligned virtual machines to a datastore that is optimized for the VMDK layout.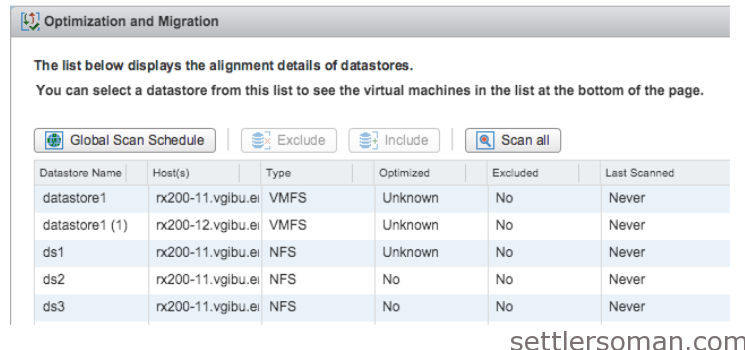 Back up and restore virtual machines and datastores
The VSC backup feature provides you with several options, including the following:
Using SnapMirror or SnapVault when performing backups
Performing a one-time, on-demand backup

Scheduling backups to occur on a regular basis
Specifying a retention policy for the backups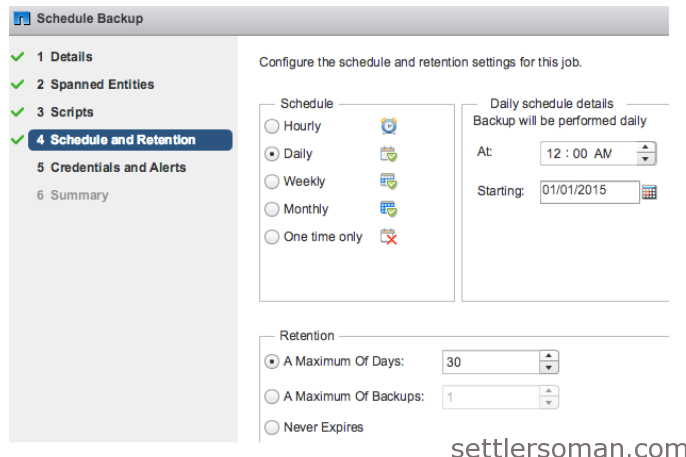 Adding a virtual machine or datastore to an existing backup
Modifying the job properties of an existing backup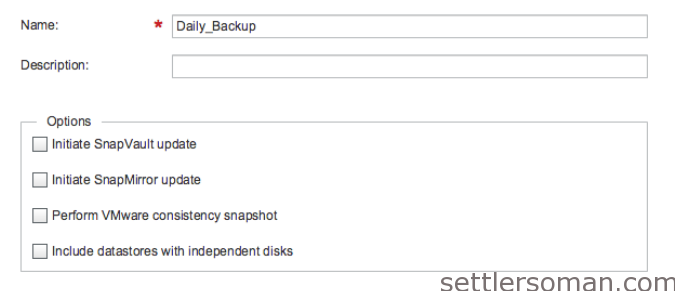 Licensing and requirements
Regarding NetApp KB - https://kb.netapp.com/index?page=content&id=3010228&actp=LIST_POPULAR
The VSC for VMware application itself has no license enforcement. VSC for VMware is a free product available as NOW download (The direct download link for VSC 5.0 for vSphere is here ). However, the Backup and Recovery functionality does require the purchase of the SMVI license. When installing the product, the user is prompted in this regard and has to agree to install this functionality by selecting a check-box. The Provisioning functionality does not require any additional licenses, but the Cloning functionality requires a FlexClone license.
The following software licenses are required by VSC for VMware:
The core functionality of VSC for VMware does not require any software licenses to operate; however, it does require a VMware supported storage protocol (NFS, iSCSI, FC or FCoE).
The Provisioning capabilities (formerly found in RCU) requires a VMware supported storage protocol.
The Cloning of VMs and Desktop Pools capabilities (formerly found in the RCU) requires a VMware supported storage protocol and FlexClone.
The Backup and Restore capabilities (formerly found in SnapManager for Virtual Infrastructure or SMVI) requires a VMware supported storage protocol, SnapRestore, and SMVI license. Optional licensees may also be required depending on the usage. SnapMirror is required for storage based replication and integration with VMware Site Recovery Manager. In order to use the Mount and Single File Restore capabilities for NFS datastores, a FlexClone license is required.
However, you do not need a FlexClone license if you are running Backup and Recovery in NFS environments with one of the following versions of Data ONTAP
Data ONTAP 8.1 operating in 7-Mode
Clustered Data ONTAP 8.1.1 or later