Last year I had a pleasure and honor to attend at the Cloud Field Day 2. During this event, HPE presented two solutions: InfoSight and Cloud Volumes.
HPE InfoSight
InfoSight is a solution taken from Nimble (HPE acquired this company some months ago) which collects data from sensors from arrays (at the beginning only Nimble but now also HPE 3PAR) and sends them to HPE/Nimble cloud for analysis, aggregation and action if necessary (based on detected anomalies). InfoSight leverages artificial intelligence (AI) recommendation engine to do that.
As shown on the below figure, after logging to cloud portal, InfoSight provides e.g. monitoring at VM-level which can help to detect contention issues in VMware environments.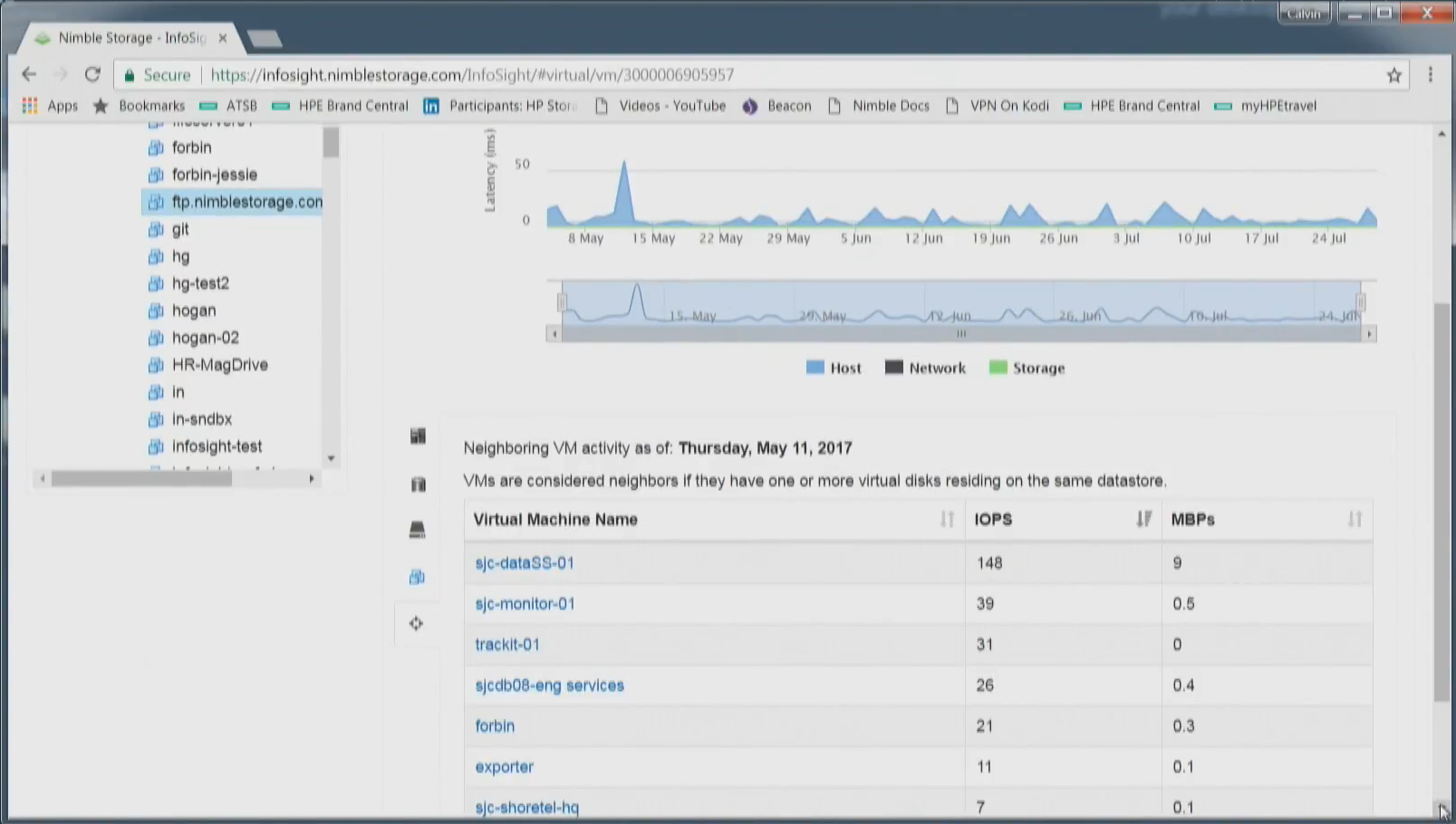 HPE Cloud Volumes
Cloud Volumes are a cloud storage for Amazon AWS or Microsoft Azure provisioned from Nimble Cloud. This multi cloud storage gives possibility to use block storage (a native iSCSI LUN) for workloads/application running in public clouds. Cloud Volumes not only provide instant snapshots/clones, encryption but also replication from storage on-premise (HPE Nimble Storage array) which can be useful for disaster recovery or cloud development/testing.
Creating a cloud volume is simple - just to choose cloud provider and specify a name, size, IOPS, cloud application type (there are some already defined - e.g. SQL, Sharepoint) and Volume Type. HPE/Nimble charges for storage space and IOPS only. Everything is done on HPE Cloud Volumes portal.
Summary
Artificial intelligence (AI) recommendation engine is a game changer and is crucial for large volumes of data and analyzing patterns to understand them. The autonomous data center is coming...
Useful resources