Recently during installing and configuring Cisco Nexus 1000v for my customer, I faced a problem where some dvUplinks were inconsistent on ESXi hosts. Even I configured only two adapters for MGMT_UPLINK, some of ESXi host physical adapters were added to differing dvUplink slots. I mean that one host had vmnic0 in UpLink00, but on another host, vmnic0 was in UpLink03.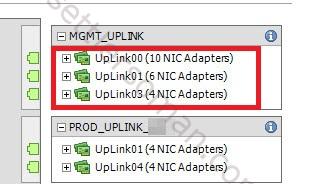 When you use Host Profiles you can see non-compliance errors. This is a cosmetic issue - there is no impact to connectivity on the Nexus 1000V.
To solve above issue we need to use the vSphere Web Client:
Put the the host in maintenance mode.
Go to the networking view in the vSphere Web Client.
Right click the Nexus 1000V switch and click Add and Manage Hosts.
In the Wizard, select Manage Host Networking.
Click Attached hosts... and select one of the hosts that have incorrectly assigned uplinks.
Click Next, then select Manage physical adapters only.
Select the physical adapters we want to re-number and select the correct UpLinkXX slot.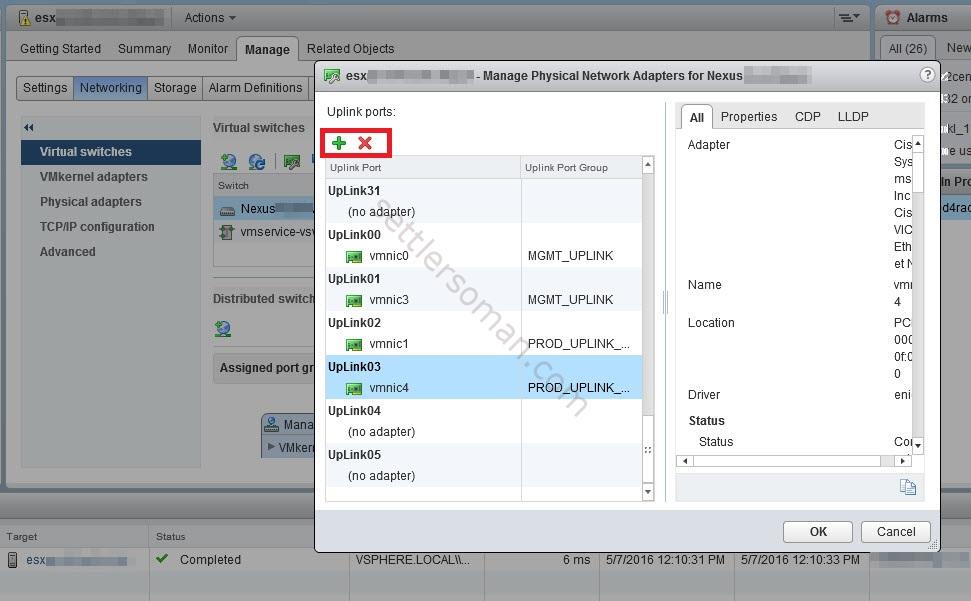 After following mentioned steps, our dvuplinks should be corrected: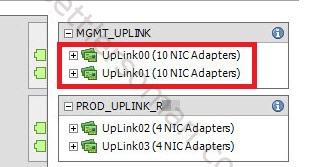 IMPORTANT: Please remember that VMware supports Cisco Nexus 1000v on vSphere 6.0 since Update 2 (even it works on GA and U1). When you try to correct dvUplinks on earlier version of vSphere 6.0, you can get an error that "he number of physical network adapters per host exceeds the number of uplink ports.".