Today VMware published the technical preview of vSphere HTML5 Web Client supporting both the vCenter Server Appliance or vCenter for Windows.
The current version is not completed as it offers the following actions/views:
VM Power Operations (common cases)
VM Edit Settings (simple CPU, Memory, Disk changes)
VM Console
VM and Host Summary pages
VM Migration (only to a Host)
Clone to Template/VM
Create VM on a Host (limited)
Additional monitoring views (Performance charts, Tasks, Events)
Global Views (Recent tasks, Alarms–view only)
However we should expect next updates (with improvements) soon 🙂
vSphere HTML Web Client is distributed as a OVF appliance and there are some prerequisites:
2 vCPU, 4 GB RAM, 14 GB
Time sync between vCenter Windows/VCSA and vSphere HTML5 Web Client appliance
Setting bash as the default shell on VCSA
After deploying the HTML5 client OVA using OVFTool or vSphere Web Client and powering on the VM, we need just to run (if VCSA is used) the following command:
/etc/init.d/vsphere-client configure --start yes --user root --vc <IP_Address_Of_vCenter>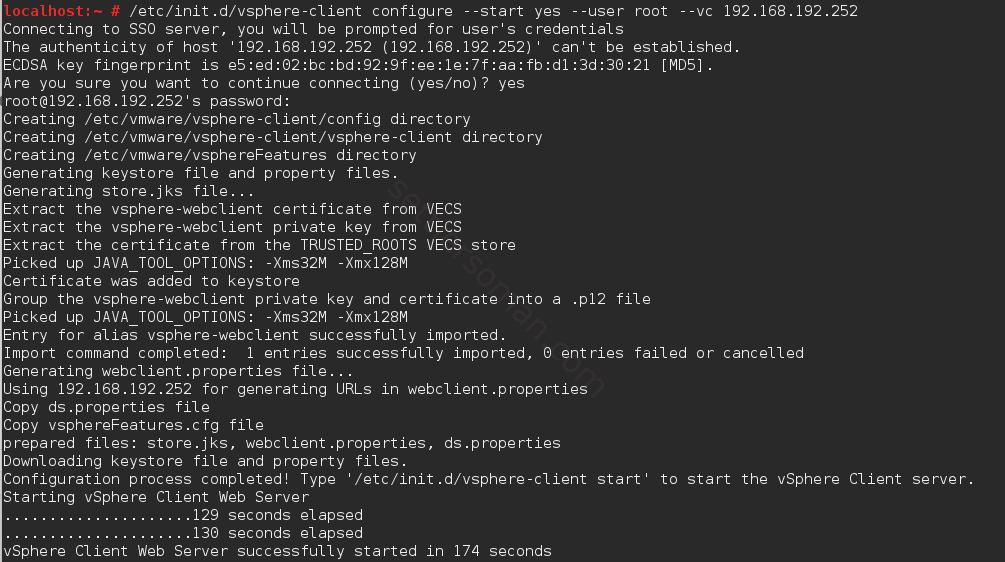 If you use vCenter installed on Windows machine, please follow H5 Client Deployment Instructions and Helpful Tips as there are some additional steps required.
To open the Web Client, please follow https://IP_of_WebClient:9443/ui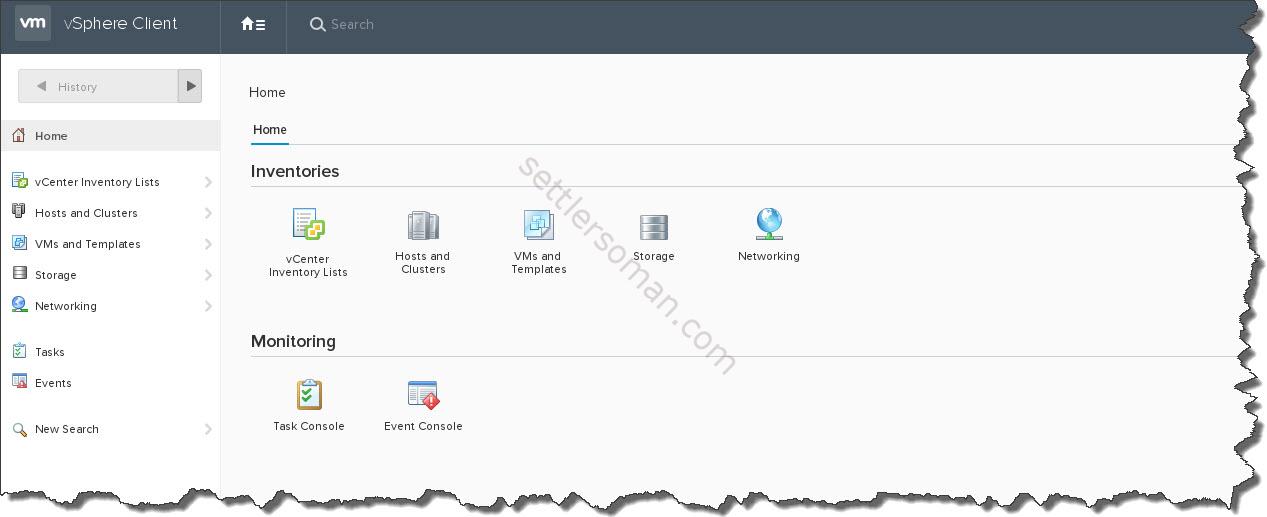 Note: The complete version (GA) of Web Client based on HTML 5 will be available probably in vSphere 6.5 🙂 When you click the right bottom (Help --> About VMware vSphere), you can notice: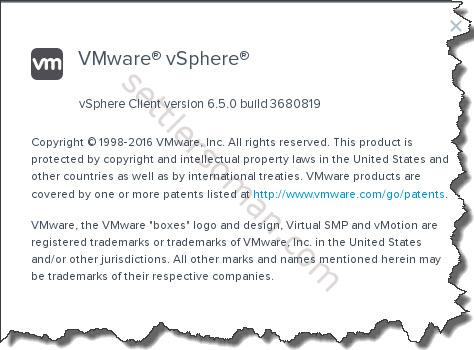 To download the latest version of HTML5 Web Client, please follow the Fling site.
Note: The Fling does not make any changes to your existing vCenter/VCSA or PSC components.