Today I performed some failovers with my customer using Site Recovery Manager (SRM) and one of requirement was the protection of VMs grouped in vApp. SRM using vSphere Replication or array-based replication can protect VMs from vApp, however, SRM still does not understand vApp (there is no mapping of vApp objects at the recovery site to vApps the Protected Site) and if you need to protect it properly, you have to perform some manual steps. In my case, we wanted to failover EMC ViPR SRM vApp (5 VMs). As shown on the below figure, this vApp contains some properties that should be available in Recovery Site: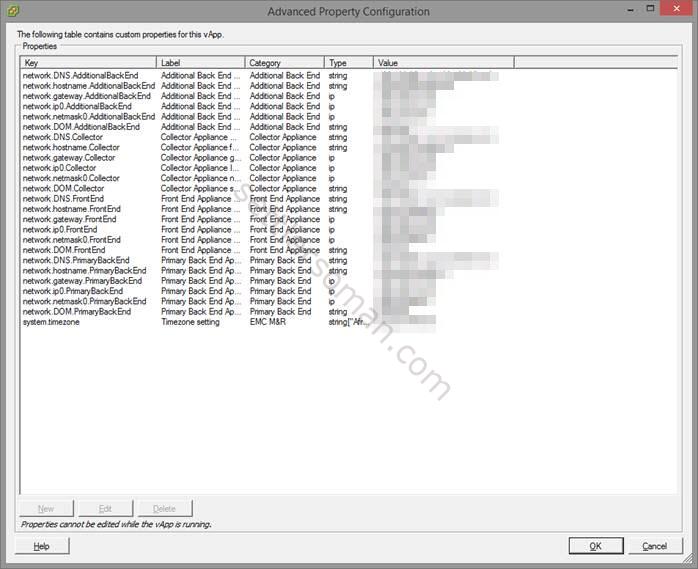 To protect vApp using Site Recovery Manager, please follow the below steps:
Deploy vApp in Recovery Site - you can export protected vApp to OVF and deploy it in Recovery Site or just deploy a fresh vApp (providing the same parameters as in Protected Site vApp).
Delete VMs in the recovery site vApp - we do not need VMs there anymore as we want to put there placeholder of protected VMs.
Add VMs to the protection group - now VMs placeholders should be created in Recovery Site vApp. If not, just move it to vApp.
Do failover and confirm that recovered VMs have the below option enabled:
Power on Recovery Site vApp.