Recently I had an interesting discussion with my customer about vCenter (already VCSA) location that is not dependent on the central storage system (array) but prepared for high availability and disaster recovery. vCenter is an important VM for VMware Administrators and there would be an impact on infrastructure if it is down (e.g. Horizon View). We focused on two options to address my customer requirements:
VCSA running on vSAN datastore build on stretched cluster
VCSA with native HA and running on a local disk of ESXi hosts
Both above options require three sites - Primary and Secondary + one for a witness.
vSAN datastore for vCenter
Management VMs like vCenter should be running on the Management Cluster and vSAN can be used for it. It is a solid product that aggregates local or direct-attached data storage devices to create a single datastore shared across all hosts (HA, vMotion or DRS are available) in the vSAN cluster. vSAN eliminates the need for external shared storage such mentioned earlier central array. There is already procedure on how to shut down and power on a vSAN Cluster when vCenter Server is running on top of vSAN. The procedure is pretty simple. Also if you need to power off or reboot vCenter, vSAN continues to operate normally and other management virtual machines continue to run as well.
vSAN supports stretched cluster to address not only HA but also DR.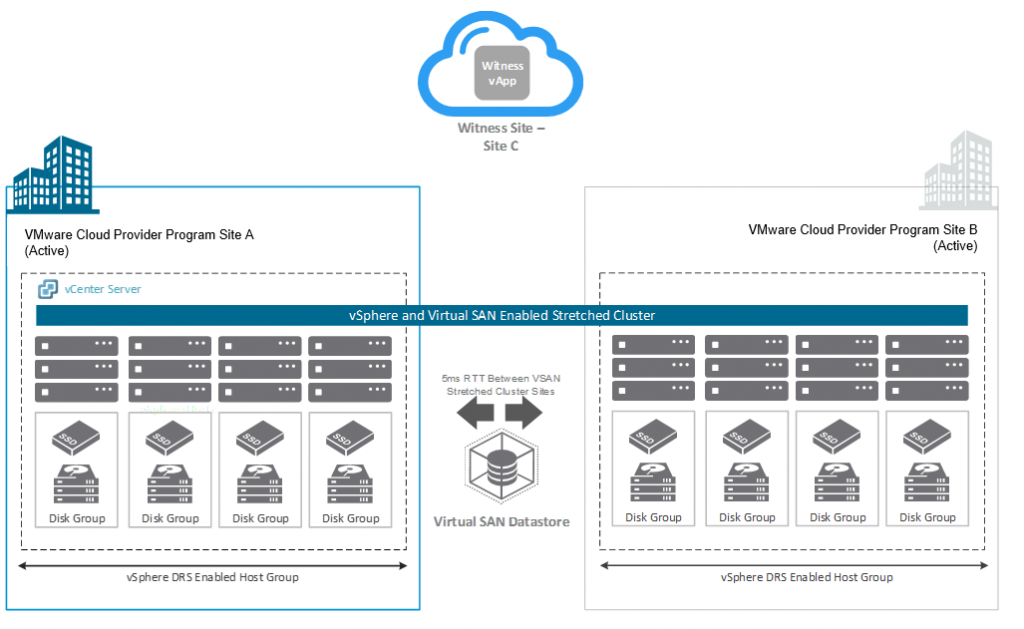 VCSA with native HA
vSphere 6.5 introduced vCenter Server Appliance High Availability (VCSA-HA) based on a cluster of three VMs (Active, Passive, and Witness nodes). There is synchronous DB replication between Active and Passive nodes. vCenter HA provides an RTO of about 5 minutes for vCenter Server. A good way to minimalize downtime of vCenter during patching.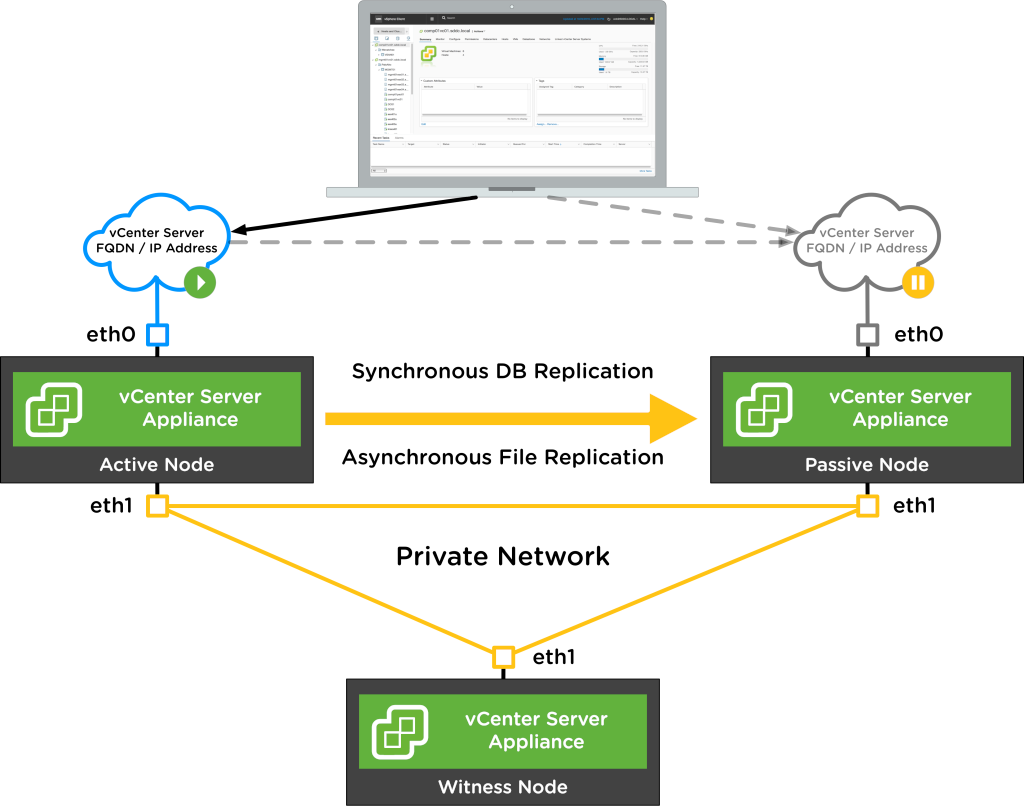 It means that we need a minimum of three ESXi hosts - one in each site. The ESXi hosts do not need any external storage nor vSAN license, just two internal disks in RAID-1 (recommended). Theoretically, only vCenter Standard license is required because in each site free version of ESXi can be used (if really vSphere HA is not required).
Certainly, there are available mixed of above options, e.g.: vCSA HA on vSAN datastore.
Useful resources
vCenter is down - impact on VMware infrastructure.
Why to create the Management Cluster