I look at new data protection companies and one of them is Rubrik. A couple months ago I had a pleasure and honour to attend at the Cloud Field Day 2 when Chris Wahl, Rebecca Fitzhugh and Andrew Miller made an interesting presentation.
Rubrik Overview
Rubrik has founded in 2014 so it is pretty new in a data protection market. This agent-less solution is based on appliances (virtual or physical, a scale-out architecture on Rubrik Atlas file system with flash disks for cache tier) that can be used to protect (snapshots are taken consistently) not only VMware VMs but also Hyper-V (recently GA) or Nutanix AVH, physical or virtual MS SQL or Oracle databases. Data is deduplicated and compressed and then easily searched/analyzed or instant recovered.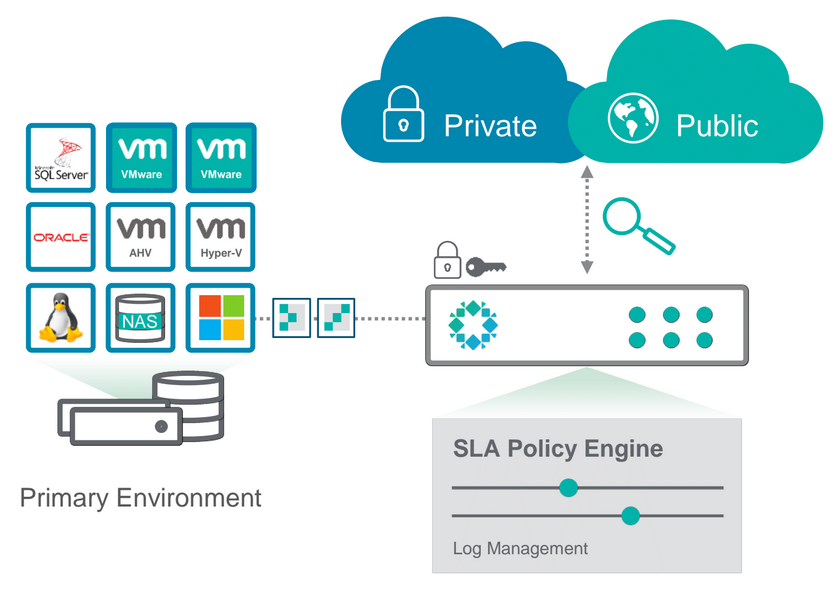 One of a really nice feature is - no typical backup jobs. We define SLA domain (RPO for applications) and time/retention when snapshots are taken and kept. There are some pre-configured SLA policies based on industry standards.
So we do not monitor backup jobs directly but Measuring Against an SLA. I really like this approach.
During CFD2, Rubrik presented some interesting features:
Rubrik CloudOn
Rubrik SQL Live Mount
Rubrik CloudOn
This is an archiving feature for virtual machines in the cloud. You can power on copies (already archived) of your VMs (after conversion to Amazon Machine Image (AMI)) directly from the cloud. The cloud conversion can be configured to be done automatically  - a good use case for DR with minimizing downtime.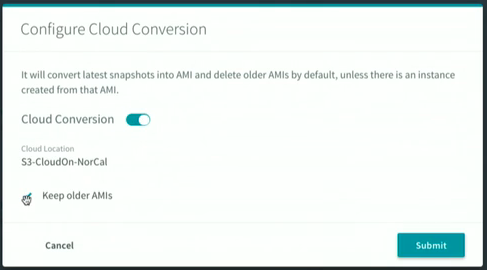 How does it work?
Send archive snapshots to cloud blob storage (S3).
CloudOn requested - manually or continuous.
A single, temporary Rubrik node begins to convert a VM into a cloud image.
Instance launched on cloud or cloud image (AMI) is provided ready for use.
Once complete, Rubrik node powers down and is purged.
Rubrik SQL Live Mount
Rubrik allows protecting the Microsoft SQL databases on forever incremental strategy:
Rubrik cluster connects to the Rubrik Connector running on physical SQL host.
Based on the SLA policy, Rubrik triggers a backup of the protected SQL databases.
Rubrik Connector computes changed blocks for incremental forever backups.
Incremental snapshots are sent back to Rubrik.
Then it is possible to restore to the original location (with the same name of database) or export to another one (different name, location - instance etc). I can say most of the solution can do that. However, Rubrik can mount SQL database directly from appliance/cloud. This feature not only provides better RTO (e.g. in case of DR) but also:
Provision a clone/clones to any desired Point in Time.
Mount same database across multiple hosts.
Both are good for Test/Dev scenarios.
Summary
Rubrik is a very interesting solution with great features and unique approach. Data protection based on SLA, replication within a multi-cloud environment (Cloud-to-Cloud, Cloud-to-On-Prem or On-Prem-to-Cloud) or instant application and database availability and cost-effective alternative to tape for long-term data retention make Rubrik a good candidate for a modern data centre.