Recently I have had to use my lab but unfortunately I forgot root password to vCenter Appliance 😀 However, fortunately, the vCenter Appliance is a Linux distribution, so it was not a difficult to change the root password.
To change the root password, please follow the steps:
Reboot the vCSA using the vSphere Client.
When the GRUB bootloader appears, press the spacebar to disable autoboot.
Type p to access the appliance boot options.
Enter the GRUB password.Note:

If the vCSA was deployed without editing the root password in the Virtual Appliance Management Interface (VAMI), the default GRUB password is vmware.
If the vCSA root password was reset using the VAMI, then the GRUB password is the password last set in the VAMI for the root account.

Use the arrow keys to highlight VMware vCenter Server Appliance and type e to edit the boot commands.
Scroll to the second line displaying the kernel boot parameters.
Type e to edit the boot command.
Append init=/bin/bash to the kernel boot options.
Press Enter. The GRUB menu reappears.
Type b to start the boot process. The system boots to a shell.
Reset the root password by running the passwd root command.
Restart the appliance by running the reboot command.
Note: Sometimes, your memory is good 😉 and you don't forget root password :D. The root password expires after 90 days by default...You can change this behavior by going to the admin site of vCenter appliance (https://IP_of_VC:5480/) and modifying settings configured in the Admin tab: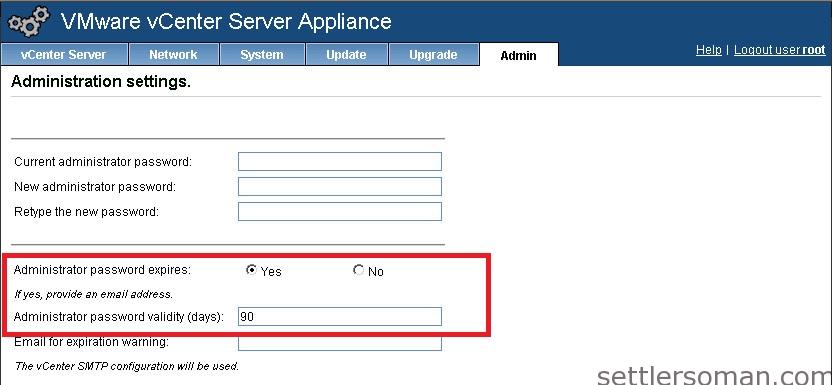 Update: This procedure is also valid for VCSA 6.x. If you do not remember the GRUB password, please follow a procedure how to reset the root password using a livecd Linux.